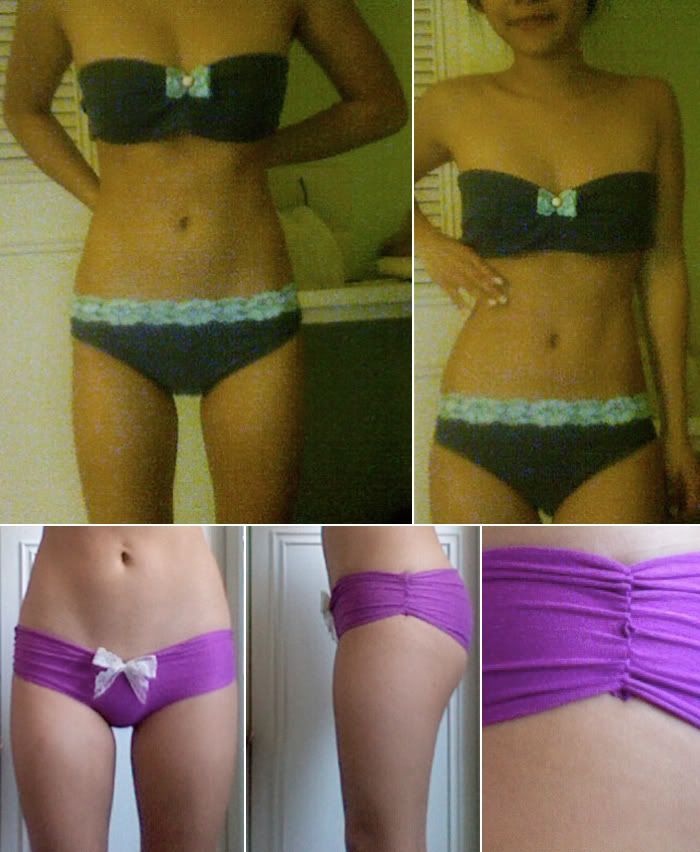 i'm finally all moved back from college.
i miss my old apartment and i hate unpacking.
but...i do love finding old things in the process!!!
i guess that's what keeps me going.
the photos above are of the first pairs of undies i ever
made. i sewed them all entirely
by hand and out
of 100%
recycled fabric! they originally
started
out as a present
for my
sister who loves my
homemade gifts.
unfortunately for her, they turned out too small.
lucky for me though, because the next pair that i tried
making for myself
turned out too
small again and ended
up fitting
my 4 year old cousin instead hahaha.
they're cake to make once you get the sizing right.