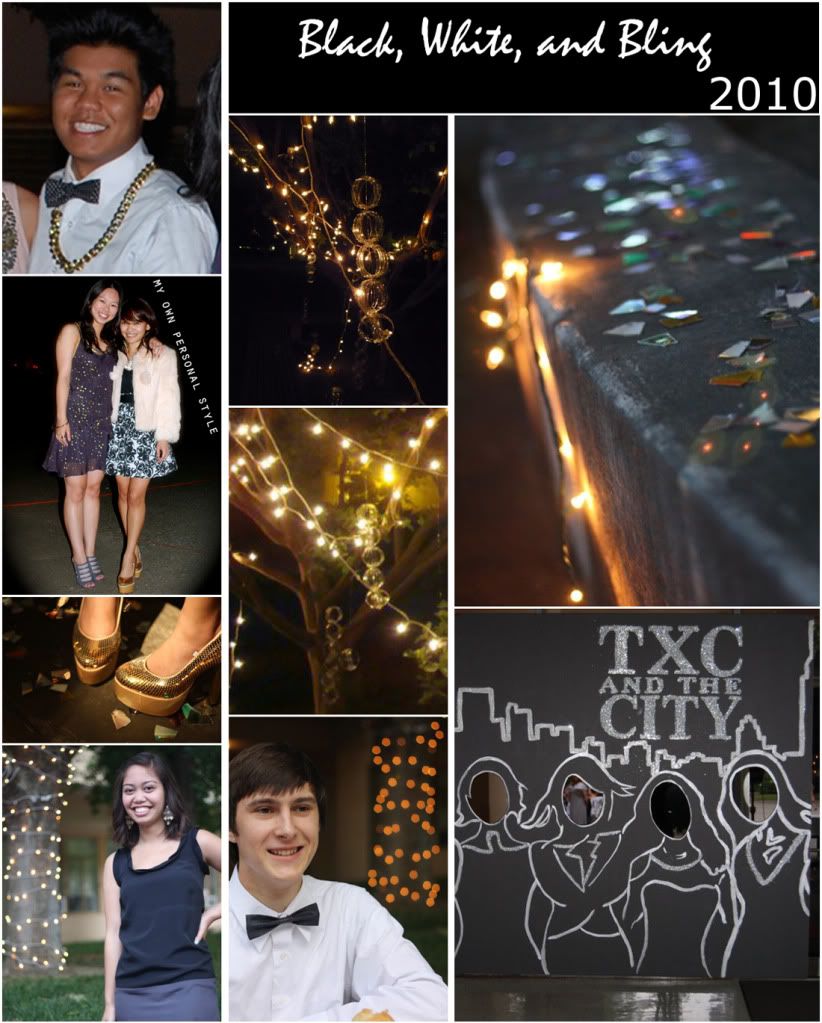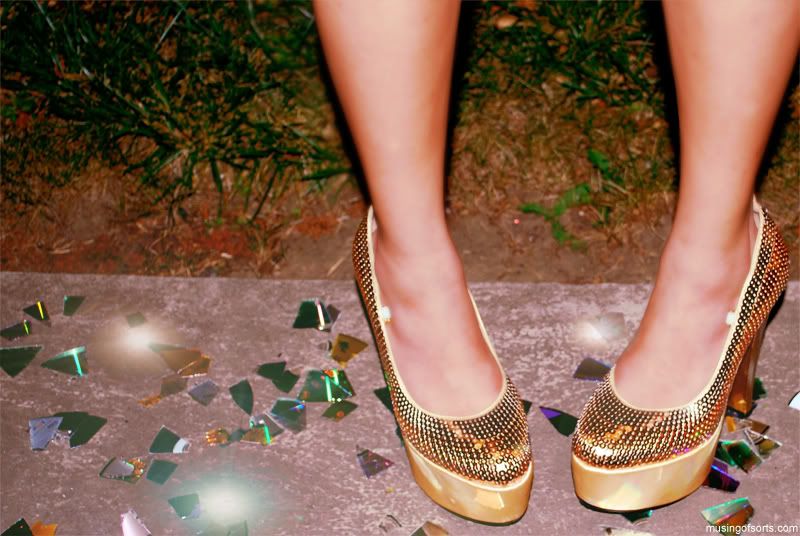 Just a few photos from last Thursday's Black, White, and Bling event.
The cause for celebration?! To commemorate graduating seniors (including myself!)
and also because Textiles and Clothing (TXC) majors just love any reason
to dress up! My friend Perry is wearing a polka dot bow tie made by me,
and the other guy in the pewter bow tie also made by me is my main squeeze. ;)
A few other girls from the major and I worked on decorations and I also
provided the original stencil used to make the TXC and the City cut out!

I'm going to miss college so much.